FDA authorizes second COVID-19 antiviral pill, Merck's molnupiravir
The molnupiravir pill is cleared for use by adults 18 and older who have tested positive for COVID-19 and are at high risk of hospitalization or death.
The Food and Drug Administration (FDA) on Thursday authorized the use of Merck and Ridgeback Biotherapeutics' molnupiravir pill for treating COVID-19
, the second such emergency use authorization in two days.
Who can take the Merck COVID-19 pill?
The molnupiravir pill is cleared for use by adults 18 and older who have tested positive for COVID-19 and are at high risk of being hospitalized or dying.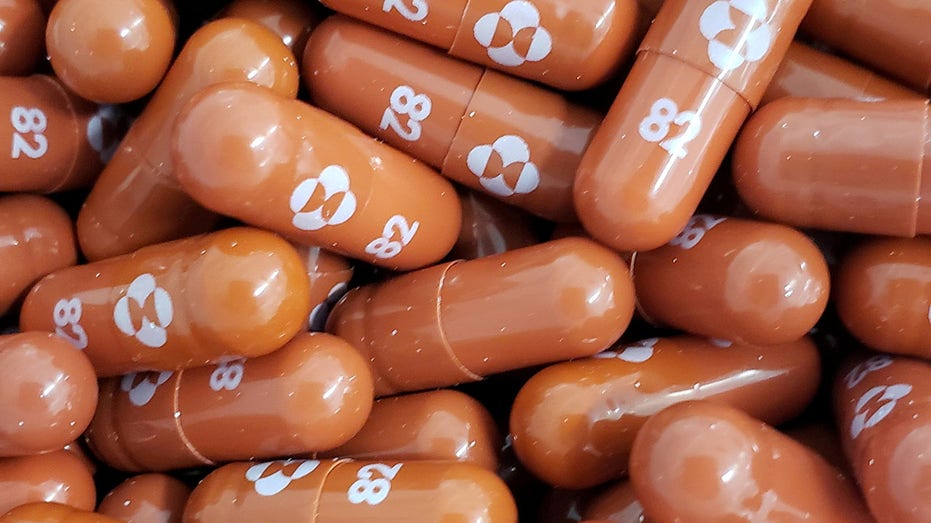 The FDA on Wednesday authorized Pfizer's paxlovin drug. Both pills may be taken orally at home, giving health care providers another tool to prevent severe disease amid a wave of omicron variant infections.
COVID-19 OMICRON VARIANT DISRUPTS TRAVEL PLANS
"As new variants of the virus continue to emerge, it is crucial to expand the country's arsenal of COVID-19 therapies using emergency use authorization, while continuing to generate additional data on their safety and effectiveness," Dr. Patrizia Cavazzoni, director of the FDA's Center for Drug Evaluation and Research, said in a statement. 
Ticker
Security
Last
Change
Change %
MRK
MERCK & CO. INC.
75.73
-0.43
-0.56%
PFE
PFIZER INC.
58.71
-0.84
-1.41%
 
The FDA said the treatment pills are not substitutes for approved and authorized COVID-19 vaccines, and that molnupiravir is not a preventative drug.
COVID-19 TREATMENT PILL: WHEN AND WHERE WILL IT BE AVAILABLE?
Cavazzoni said that under the authorization, Merck's pill will be "limited to situations where other FDA-authorized treatments for COVID-19 are inaccessible or are not clinically appropriate and will be a useful treatment option for some patients with COVID-19 at high risk of hospitalization or death," Cavazzoni said.
CLICK HERE TO READ MORE ON FOX BUSINESS
Use of molnupiravir in patients under the age of 18 is not authorized because it may affect bone and cartilage growth in that age group.
How does the Merck COVID-19 pill work?
The Merck-Ridgeback pill prevents the SARS-CoV-2 virus from replicating by introducing errors into the virus' genetic code, the FDA said.
During a treatment regiment, patients take a total of 40 pills over the course of five days – four 200 milligram capsules every 12 hours.
How safe is the Merck COVID-19 pill?
The Merck pill was shown to reduce hospitalization and death in a randomized, double-blind, placebo-controlled clinical trial with 709 patients who received the treatment, and 699 who received the placebo. The study participants were all 18 or older, had tested positive for COVID-19 and who had not been vaccinated.
GET FOX BUSINESS ON THE GO BY CLICKING HERE
"Of the 709 people who received molnupiravir, 6.8% were hospitalized or died within this time period compared to 9.7% of the 699 people who received a placebo," according to the FDA. "Of the people who received molnupiravir one died during the follow-up period compared to nine people who received placebo."
Diarrhea, nausea and dizziness were side effects during the trial. 
The pill is not recommended for use in pregnant patients. "Based on findings from animal reproduction studies, molnupiravir may cause fetal harm when administered to pregnant individuals," Merck said.
When will the Merck COVID-19 pill be available?
Merck said it expects to begin shipping pills to its distributor AmerisourceBergen within days. Merck has agreed to provide the U.S. government with 3.1 million courses.